Border demarcation draft law agreed on by National Assembly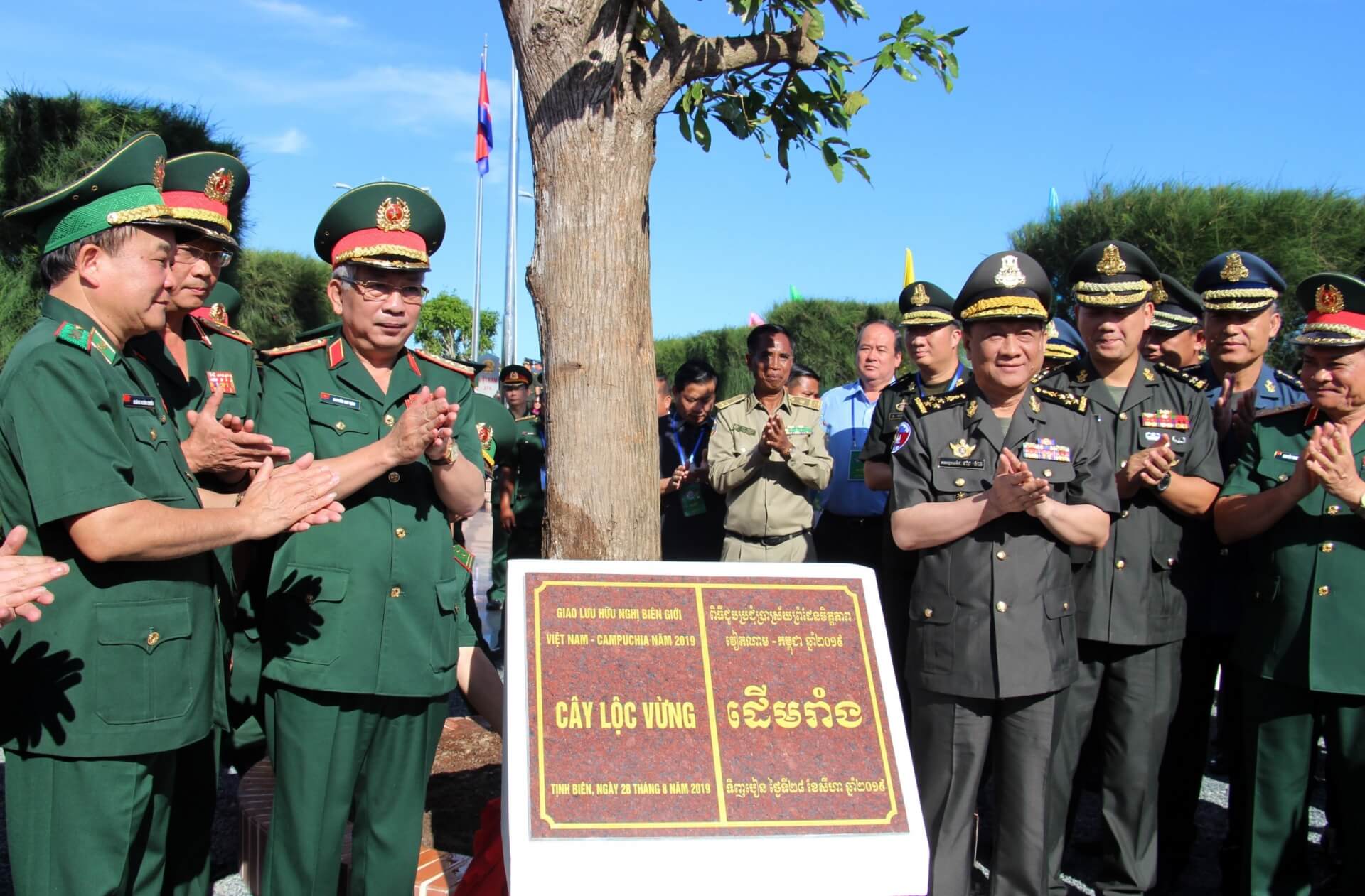 The National Assembly (NA) yesterday ratified the draft law confirming the demarcation protocol completed in 2019 between Cambodia and Vietnam.
All 116 lawmakers present in the session chaired by president Heng Samrin voted to pass the draft law approving 84 percent of Cambodia-Vietnam border demarcation work, which was negotiated as part of the 2019 Supplemental Treaty.
The "Draft law on land border demarcation and marker planting between Cambodia and Vietnam" settles a particular disagreement over which maps are to be used when demarcating and installing border posts.
Lawmaker Hun Neng said at the meeting the draft law is a legal, technical document which records the border in detail using the 92 topographic border maps of 1/25,000 scale and highlight border posts with accurate coordinates.
"It is also a foundation document to protect Cambodia's territorial integrity that marks an unchangeable border, boosts more neighbourly relations, maintains border peace, stability, friendship, firm cooperation and development," he said.
Cambodia Border Affairs Committee chairman Var Kimhong said at the meeting that the 2005 Supplementary Treaty and the 1985 Treaty on the Delimitation of National Boundaries Between Cambodia and Vietnam has allowed both sides to produce a state boundary map between the two countries.
He said by following the 2005 Supplementary Treaty, the governments of Cambodia and Vietnam completed the protocol, which was signed last year in Hanoi.
"The protocol was made to record results which both sides agreed on the actual border post installation and demarcation," Kimhong said.
"The protocol is a now part of a component which cannot be cut off from the boundary treaty of 1985, supplementary treaty of 2005 and supplementary treaty of 2019," he added.
Kimhong deemed the ratified draft law as another new successful step in which the government has gone through to bring border peace, stability, friendship, cooperation and development.
According to Article 2 of the draft law read at the meeting, the Cambodian government must continue all procedures to carry out the protocol.
Defence Minister General Tea Banh said at the meeting that this is a historical moment and a huge success for the border demarcation.
"Politically, we will face more criticism, so we must be ready to accurately interpret the authentication of border demarcation," he said.
In August, the Cambodia Border Affairs Committee officials met with their Vietnamese counterparts to discuss border issues as well as exchange topographic border maps drawn up by both sides.
The Council of Ministers in October approved the draft law for submission to the NA in a meeting led by Prime Minister Hun Sen, asking for its approval.
Rong Chhun, president of the Cambodian Confederation of Unions, was arrested by the Phnom Penh police in August over a remark he made concerning border issues.
In a statement released by Chhun in July, he said that there are irregularities in the installation of border markers that divide Cambodia and Vietnam in Tboung Khmum province.
Soung Sophorn, leader of Khmer Win Party, was also arrested in August over alleged incitement and distorting the truth about border issues. He is a leading activist who was protesting for the freedom of Chhun. Khmer Times