First phase of Dara Sakor International Airport Development Project to be complete by end 2020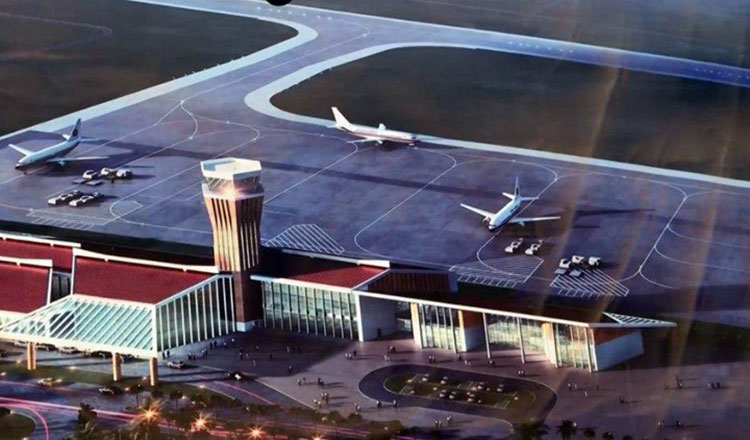 The first phase of Dara Sakor International Airport development project will finish before the end of this year.
The update was provided by Mr. Li Tao, Board Chairman of the Chinese-owned Union Development Group (UDG) in a meeting with Mao Havannall, Minister in charge of the State Secretariat of Civil Aviation.
Invested by UDG, the $3.5-billion worth airport is built over 4.5 hectares of land in Botom Sakor district, Koh Kong province.
Mr. Havannall highly valued the progress of the firm's construction works, stressing that the SSCA will continue to support the company for the construction to be completed successfully, which will contribute to developing the country, promoting its economic growth and attracting tourists.
It is one of three airports currently under construction. The other two are the new Phnom Penh international airport located in Kandal and Takeo provinces, and the new Siem Reap international airport in Siem Reap province. Chea Vannak/AKP
Credited: Khmer Times