ABA Bank, TSC tech centre ink MoU on start-up support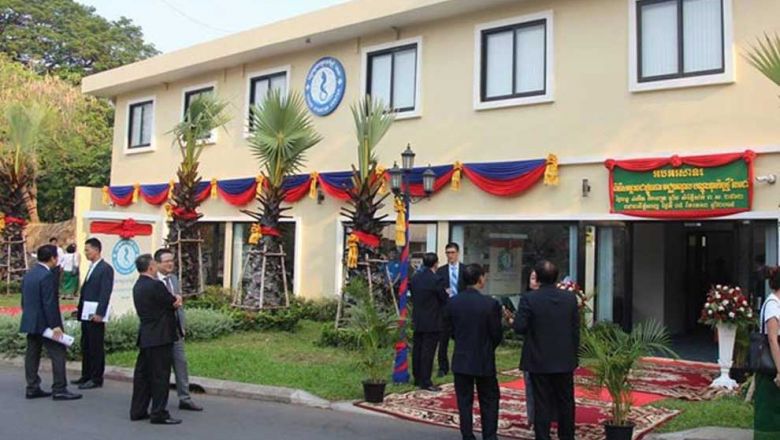 The State-run Techo Startup Center (TSC) and private financial institution Advanced Bank of Asia Ltd (ABA Bank) on August 14 signed a Memorandum of Understanding (MoU) on cooperation to support financial technology (fintech) start-ups and build a sound innovation ecosystem for the Kingdom's budding technological advances.
ABA Bank said it will provide its PayWay payment solutions to TSC-backed projects and start-up initiatives under the MoU and will enable access to its PayWay Sandbox environment for testing and innovation purposes.
It said: "For its part, TSC will introduce and prioritise PayWay from ABA Bank as the preferred online payment method for its projects and initiatives and will actively work with ABA to boost the growth of online payments, start-up ecosystems and the fintech landscape of the country."
TSC executive director Taing Nguonly lauded the alliance, saying it reflects the centre's ambitions of setting up the digital-payment infrastructure required for the development of the Kingdom's digital start-ups.
He said: "This MoU will foster the learning by doing on all sides of digital start-ups and innovators to obtain first-hand digital payment empirical evidence on the benefits of their product/services development.
"With PayWay's rich set of APIs [application programming interfaces] and SDKs [software development kits], we are excited to see this collaboration can help fuel additional innovation of our start-up members."
ABA Bank chief digital officer Zokhir Rasulov noted that the deal would provide his bank's digital payment services more exposure to the burgeoning tech start-up scene.
He said: "We are glad to cooperate with Techo Startup Center in providing access to our cutting-edge online payment gateway to tech entrepreneurs and allow them to apply it with their ideas.
"We believe this collaboration will offer holistic support for TSC tenants to explore and move their ideas forward to build successful businesses in the digital era."
TSC is based in the Royal University of Phnom Penh (RUPP) on Russian Federation Boulevard (Street 110) in Tuol Kork district's Teuk La'ak I commune in the capital and is operated by the Ministry of Economy and Finance.
The government issued a sub-decree establishing the centre as a public administrative institution on July 6, following a soft-launch in April last year.
ABA Bank said the TSC's central objective is to nurture "young Cambodians toward entrepreneurships and innovative capabilities in emerging technologies and digital platforms".
Credited: The Phnom Penh Post