National Assembly President Urges Three Provinces To Remain Vigilant Against COVID-19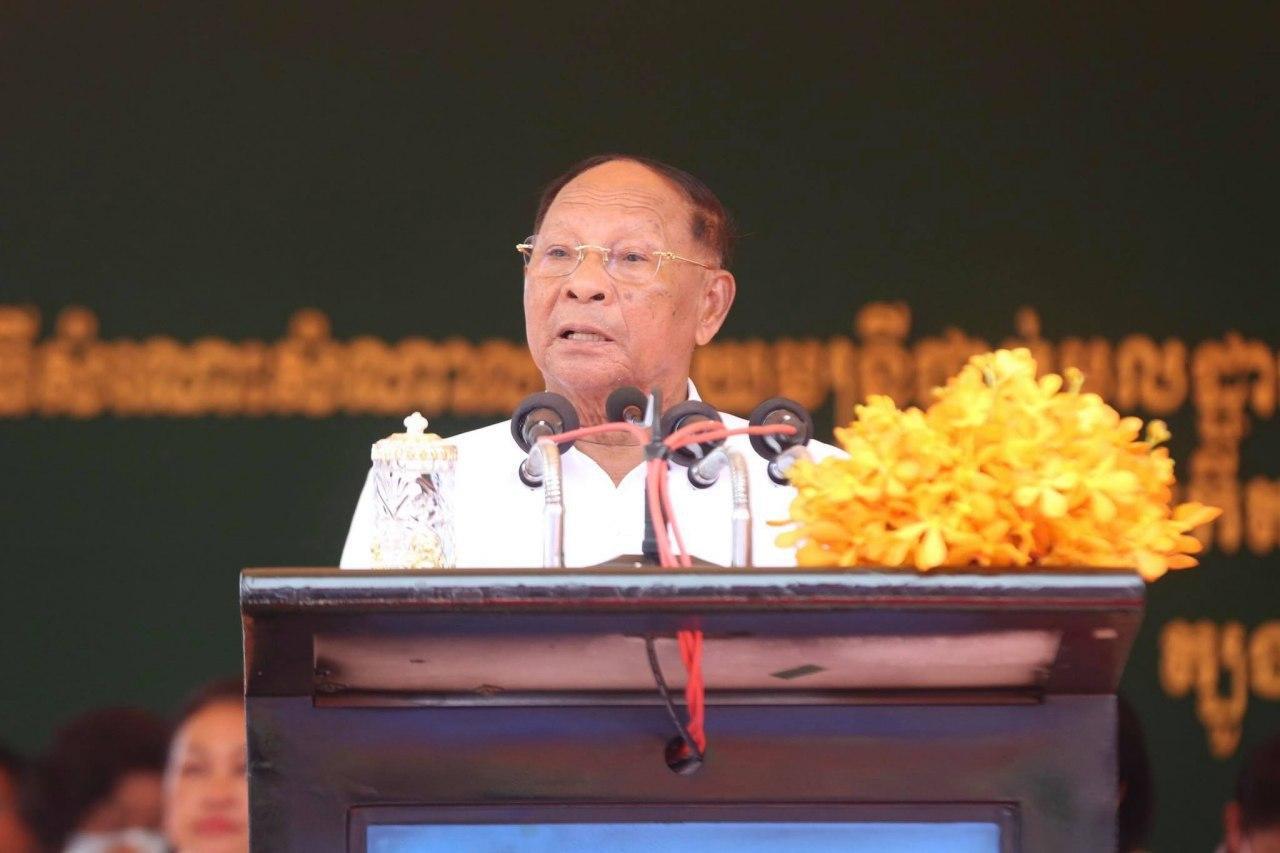 (AKP): National Assembly President Samdech Akka Moha Ponhea Chakrei Heng Samrin has urged commune chiefs from Thbong Khmum, Prey Veng and Svay Rieng provinces to maintain precautions against COVID-19.
"We may forget that COVID-19 exists, but COVID-19 doesn't forget us," he told an annual gathering at his home in Kak Commune in Ponhea Krek district on Monday.
Samdech Heng Samrin reiterated the need for people to keep washing their hands with soap or sanitizer, maintain social distancing and wear masks in public.
In addition to commune chiefs, the meeting on Monday included commune councillors from Ponhea Krek district and the neighbouring districts of Kamchay Mear in Prey Veng province and Romeas Haek in Svay Rieng province.
The annual gathering in Samdech Heng Samrin's ancestral village of Anlong Chrey usually takes place immediately after Khmer New Year holidays in April.
With growing numbers of COVID-19 cases in March, the holidays were postponed until last week.