Project to support migrant workers during COVID-19 crisis launched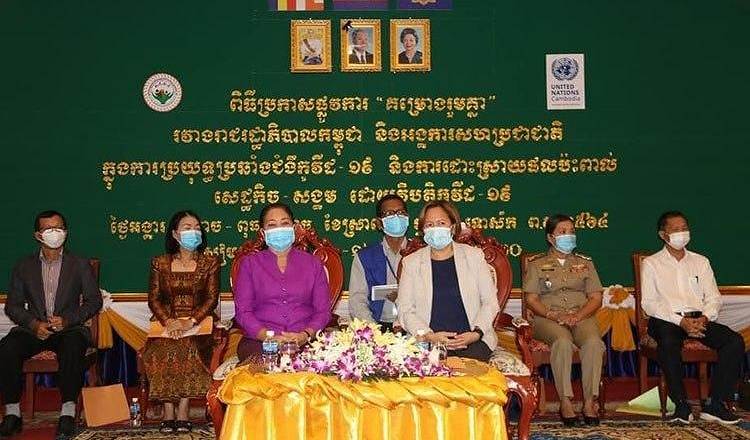 Cambodia and the International Organisation for Migration (IOM) of the United Nations have joined hands in a project to protect Cambodian migrant workers and legalize their services during the COVID-19 crisis.
The project was launched early this week in Siem Reap province in an official event chaired by Ms. Chou Bun Eng, Secretary of State at the Ministry of Interior and Permanent Vice Chairwoman of the National Committee for Counter Trafficking (NCCT) and Ms. Kristin Parco, Chief of Mission at IOM in Cambodia.
Concerned authorities from the national level, all targeted provinces, and representatives from the UN counterparts attended the event.
According to Ms. Bun Eng, Siem Reap, Banteay Meanchey, and Battambang provinces have been identified for the project implementation.
The intervention will better facilitate Cambodian migrant workers, provide them with more security and better protection, and manage the border pass, especially during the COVID-19 crisis.
The pandemic leading to border closures has encouraged illegal migration risking infection of the deadly disease and other dangers.
Ms. You Sopheap, Deputy Provincial Governor of Siem Reap province considered the project as a timely intervention to support the marginalized group.
She added that, for Siem Reap alone, between Mar. 10 to Aug. 9, there were 16,368 (7,161 female) repatriating Cambodian migrant workers and the provincial authorities have cracked down cases of illegal migration of 210 people, of them 80 are women and 12 are children. Khmer Times