Ministry Warns Citizens of Phone Scam Deceiving Mobile Users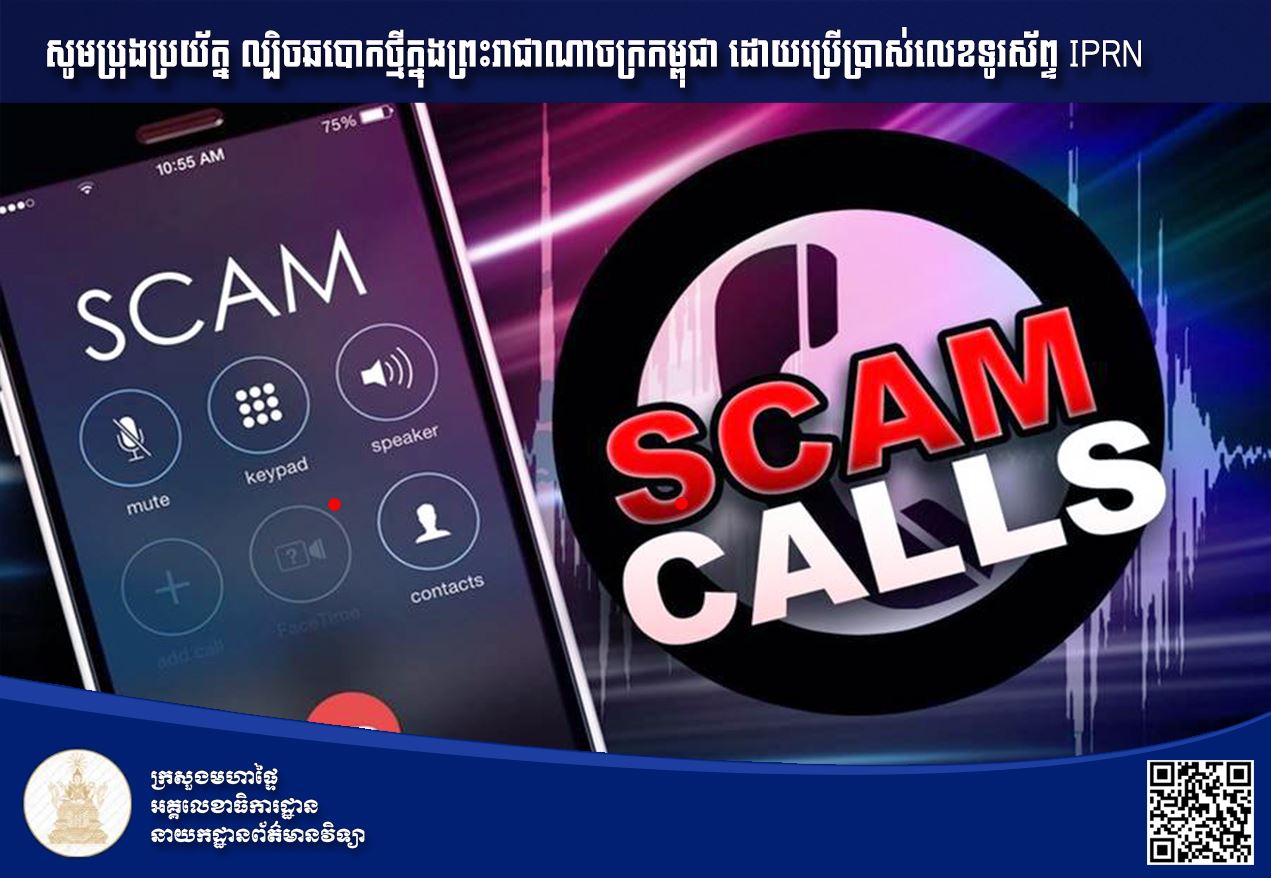 The Interior Ministry has called on citizens to be cautious after a new mobile scam, which lures victims into calling a number to receive a sum of cash, only to find their money has been stolen, has surfaced.
The announcement was made in response to several cases of the scam being reported to the ministry, Department of Information Technology director Hor Samath told Khmer Times yesterday.
"The number of people who have been deceived by the scam isn't huge, but we still need to warn citizens about the dangers. The scam uses advanced technology, so people must educate themselves in order to know how to not fall victim to it," he said.
"Every weekend, the Ministry of Interior posts an educational message on social media to raise awareness of scams," Samath said. "If people note this message, they should be able to manage these threats.
The IT Department statement said on Saturday that the "callback" or "one-ring" scam is a technique used to deduct money from the victim's mobile account using an International Premium Rate Number.
"Organised criminal networks purchase IPRN phone numbers from phone service providers or online websites and use these numbers to call citizens phones, in order to provoke them to ring back, at which point a large amount of money is deducted from their account," the statement said.
"The scammers speak Khmer and entice victims to call back by claiming they have won a prize from a local bank," it said.
"The perpetrator then instructs the victim to top up $10 to their account and call back to discuss how to claim the prize," it said.
"The perpetrator gives the victim what looks like a local phone number, but in fact, the phone number uses a call forwarding programme to divert incoming calls from the victim to the overseas IPRN, which then deducts money from the victims," the statement noted.
"The IT Department advises all citizens to consider the likelihood of them winning prizes they are unaware of and to seek information or advice before following the instructions, especially when they are required to top up beforehand," the statement said.