China firm scopes out Battambang tourism and culture prospects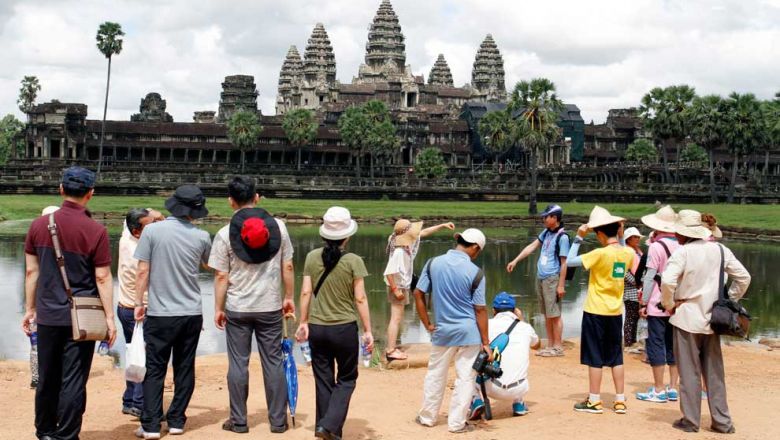 A Chinese firm branded Angkor Culture Investment and Development Group is considering pursuing cultural and tourism opportunities in Battambang province, provincial deputy governor Soeum Bunrith said.
The company is based in Yunnan province and operates in the Kingdom as Angkor International Culture Investment and Development (Cambodia) Co Ltd.
Bunrith said company representative Wang Yin Ping met with provincial governor Nguon Rattanak to discuss investment opportunities in the province early this month, noting that the company is currently investing in a cultural and tourism centre in Siem Reap province.
During the meeting, he said, Rattanak asked the company to consider the agricultural sector – highlighting the vast potential of its rice sub-sector – and the hotel sector to promote development in the province.
"They [the company] are very interested in the potential that our province has to offer and they are deliberating on which promising field they should venture into," Bunrith said.
In October, the Council for the Development of Cambodia (CDC) granted the company a licence for its $27.5 million large-scale Cambodia-China Cultural Park tourism project in Siem Reap town's Slakram commune.
There are currently 619 registered companies and enterprises operating in the province, including rice mills, cassava and corn processing plants, cement factories, pharmaceutical factories, pulp and paper mills, and shoe factories, data from the Battambang Provincial Administration show.
The province welcomed 668,322 tourists last year, gaining 8.12 per cent from 2018. Of these, 100,744 were international tourists.
Between 2012 and last year, the province's construction sector saw considerable growth, with 839 real estate projects worth a total of $76,184,410.
Credited: The Phnom Penh Post