Cambodia's Rubber Export Up 17% in The First Five Months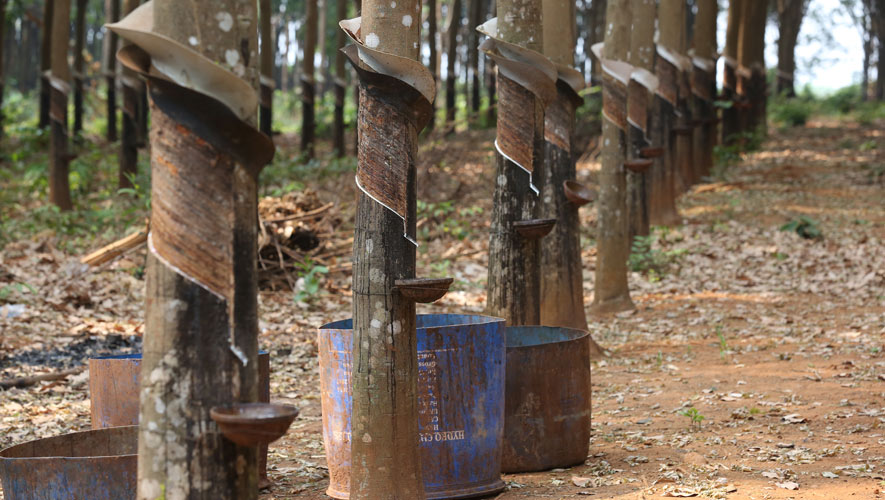 Cambodia exported 97,175 tonnes of rubber to foreign markets in the first five months of this year, an increase by 17 percent compared to the same period last year.
Report from the General Directorate of Rubber at the Ministry of Agriculture, Forestry, and Fisheries, showed that rubber were yielded from 250,107 hectares out of 404,701 hectares of rubber plantations nationwide.
The average price of rubber was US$1,314 per tonne, according to the report.
In June alone, 25,402 tonnes of rubber was exported. The main markets for Cambodia's rubber are Malaysia, Vietnam and Singapore.