Major road development project under review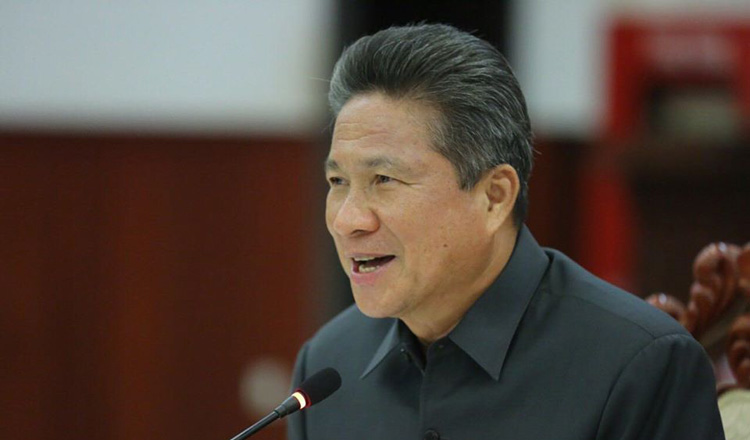 The reconstruction of 38 main roads, spanning nearly 100 kilometres, in Siem Reap city are currently under assessment. The road renovation is slated to facilitate easier travel for residents, traders and tourists; reduce traffic accidents and promote the beauty of the city.
The infrastructure development project is spearheaded by the Ministry of Public Works and Transport with the collaboration of Siem Reap provincial authorities.
In a meeting on Saturday, Public Works Minister Sun Chanthol said the projects include a two-lane 44-kilometre road and a four-lane 54-kilometre road, both of which will be stretching along all 12 communes of Siem Reap city and Bakong district.
"It is time to study and organise a master plan for the road infrastructure development in Siem Reap city so it can be a tourist hub like Sihanoukville and bolster the country's image, especially among international tourists," he said, noting the government is looking for more funding sources to jumpstart the project.
Public Works provincial department director Heng Rathpiseth said yesterday the project is estimated to cost over $100 million.
"The ministry has designed the master plan in accordance with the technical standards. This will serve as a basis for provincial authorities from which they can determine which roads should be prioritised for the project," he said.
Siem Reap provincial governor Tea Seiha who was present in the meeting said: "The development of the 38 main roads will serve as the heart and backbone of the province, contributing to its economic growth, tourism potential and beauty."
The provincial hall, he said, has also been working to improve 10 other roads in the city.
Pan Rina, a vendor in Siem Reap city's Kralanh market, expressed support for the project as it would make the city more accessible to people who usually find it difficult to travel during the rainy season due to puddles and bumpy roads.
"Many roads are in need of repair, so I think the government's new initiative is a good move. If the roads are more accessible, more tourists will want to visit, which in turn will help the national economy and the people of the province," she said.
Credited: Khmer Times