Better Factories Cambodia launch "COVID 19: Worker Safety" hotline: 093 644 644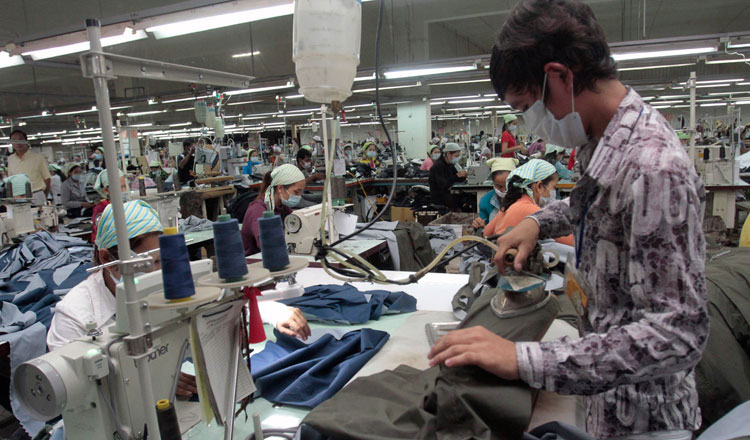 Better Factories Cambodia (BFC) has launched a mobile phone hotline to provide information to workers in the garment and footwear, travel goods, and bag sectors about preventing the spread of COVID-19.
The hotline, part of the "COVID-19: Worker Safety" program, uses Interactive Voice Response (IVR) technology – an automated system – workers can call to learn about COVID 19 preventive measures in their daily work. Examples of the kinds of information provided include how workers can protect themselves while traveling to work, and what they should do if they suspect having COVID-19.
The contents of the service are derived from guidelines and recommendations from the World Health Organization and the Ministry of Health and will be regularly updated in line with the latest official advice.
"Ensuring safety and health for workers at the workplace has always been one of ILO's main priorities, especially during this difficult period," explained Sara Park, Programme Manager of Better Factories Cambodia. "It is essential for all of us, including workers, to understand how to protect ourselves from it. Through this hotline, workers can get information promptly and it will be particularly useful for workers with limited literacy skills."
Launched in 2001, Better Factories Cambodia (BFC), as part of a collaboration between the United Nation's International Labour Organization (ILO) and the International Finance Corporation (IFC), a member of the World Bank Group, aims to improve working conditions for over 700,000 garment workers as well as their family members, while at the same time strengthening the national industry through partnerships for increased competitiveness. Khmer Times