Travellers to face fine if they break 14-day quarantine rule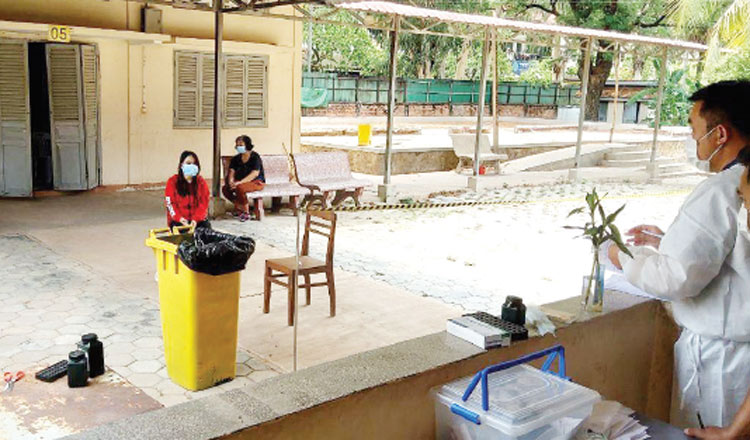 Any traveler entering Cambodia and found violating the mandatory 14-day quarantine will be punished in accordance with the law, the government said yesterday. The announcement comes following last week's lifting of entry bans for travelers coming from Germany, Italy, France, Spain, Iran the United States with the condition of presenting a health certificate issued by the host country's health countries, indicating that the traveler is cleared for COVID-19.
"All passengers who fail to follow the quarantine measure and the instructions by officers at international airports will be fined and punished in accordance with the law," said Health Minister Mam Bun Heng in a statement issued yesterday, after an inter-ministerial meeting was held to discuss which measures must be laid out to prevent risks of coronavirus transmission from travelers entering the country.
Authorities, he said, have already designated several schools as coronavirus quarantine facilities for travelers who cannot afford to pay for the mandatory isolation. Meanwhile, financially-able travelers may be sequestered at select hotels.
Kampong Chhnang provincial health department director Prak Vun yesterday expressed support for the issuance of a penalty for any errant travelers.
"I do not know how much the fine will be, but I know that without such measures, we cannot ensure that all incoming travelers will follow the rules," he said, adding local authorities have been tasked with monitoring passengers who have been and will be placed under a 14-day quarantine.
Preah Vihear health department director Kong Lo said yesterday the Health Ministry held a meeting via video conference to discuss priority measures in response to the coronavirus pandemic, which included more stringent management of quarantine facilities.
"We have also decided to strengthen campaigns and information dissemination to raise the public's awareness about COVID-19, especially on how to prevent its spread in the community," added Mr. Lo.
However, he said he is yet to be apprised about the details of the new sub-decree against errant travelers.
San Chey, executive director of the Affiliated Network for Social Accountability, said yesterday the government should encourage the public to seek medical attention once they exhibit any of the COVID-19 symptoms.
Health Ministry spokeswoman Or Vandine could not be reached for comment by press time.
On May 11, health authorities scrambled to locate a Cambodian family who ran away from a quarantine center in Phnom Penh, where they were being kept after being repatriated from the United Arab Emirates. They were later found and isolated by provincial health authorities in Siem Reap province.
In related news, a Cambodian migrant worker earlier this month was faced with deportation from South Korea after he defied the country's 14-day mandatory quarantine order.
Cambodian Ambassador to South Korea Long Dimanche on May 3 said the 28-year-old Cambodian worker violated the quarantine order in South Korea after his recent return from Cambodia for the Khmer New Year.
"He will be fined between $8,000 and $9,000. He will be sent back to Cambodia," he said, adding South Korea's immigration police will send the case to court.