PM Hun Sen gives nod for white rice exports resumption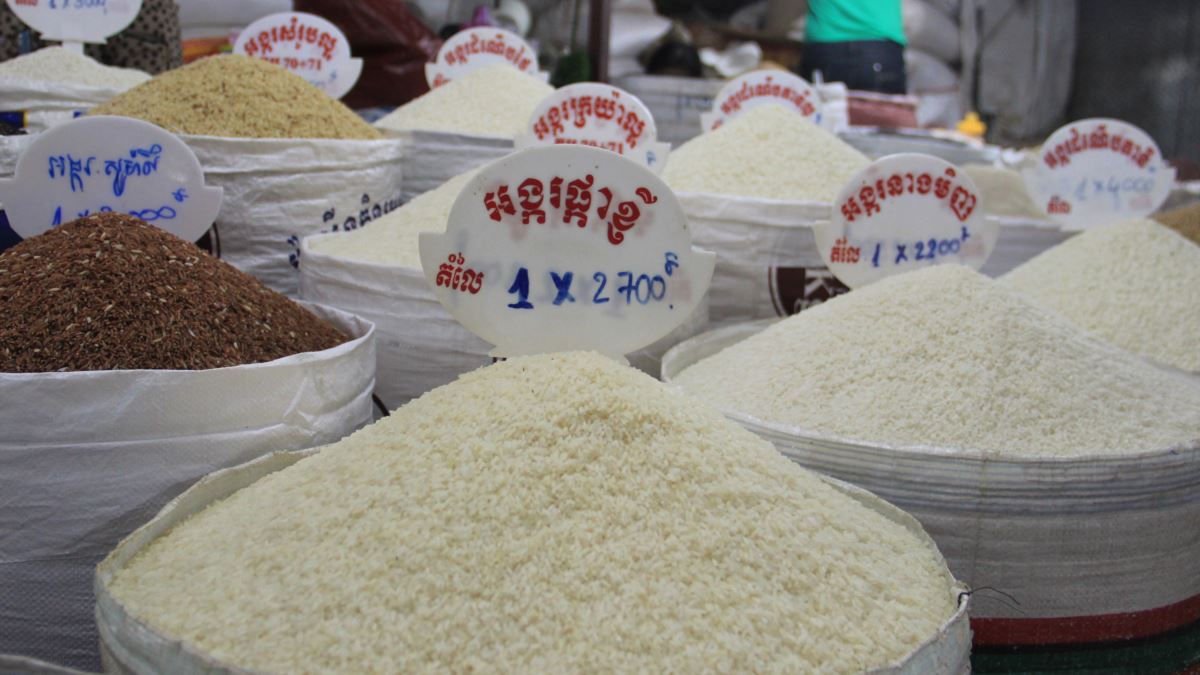 Three agriculture products were given the nod to restart export next week, the government announced Friday during the cabinet meeting chaired by Prime Minister Hun Sen.
Export bans on white rice, paddy, and fish were imposed early April in a move to safeguard local supply in response to COVID-19 food shortage fears.
The government said these agriculture products can resume exports to the international market from Wednesday next week and the decision.
Veng Sakhon, Minister of Agriculture, Forestry, and Fisheries, applauded the move saying that the government made the right and wise decision to resume exports of these products to the international market.
He said this will help white-rice-growing farmers living along with the borders with Vietnam – namely: Kampot, Takeo, Kandal, Prey Veng, and Svay Rieng provinces. Cambodia exported agricultural products of a total of 3 million tonnes in the first four months of this year.
One million tonnes of these export was through the informal channel, particularly to Vietnam.
Srey Vuthy, a spokesperson for the Ministry, told Khmer Times recently that the formal channel export meant that phytosanitary certificates need to be secured, certifying that the products are inspected according to appropriate procedures and are considered to be free from quarantine pests and practically free from other by the General Directorate of Agriculture (GDA) at the Ministry.
"In contrast, those agricultural products that are exported through the informal channel means it is not certified by the GDA," he said
"The informal channel export, particularly to Vietnam [including rice and cassava] does not cause any effect. In contrast, it helps solve the market for our farmers who live along the border with Vietnam," he added.
Hun Lak, chairman of Cambodia Rice Federation, said Cambodia now has enough rice and paddy to supply the domestic market.