Former Ambassador to Soth Korea Freed from Jail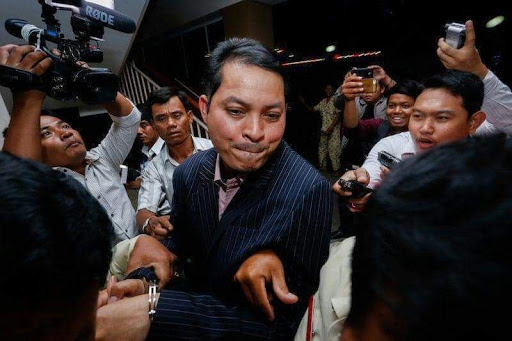 Cambodian King Norodom Sihamoni has signed a royal decree to deliver a pardon to former ambassador to South Korea Suth Dina at the request of Prime Minister Samdech Techo Hun Sen.
In the royal decree dated Tuesday and released to Xinhua on Saturday, the monarch granted amnesty to Dina, 49, who was convicted of abuse of power and embezzlement and sentenced to five years in prison in 2016.
"Samdech Techo Hun Sen, prime minister of the Kingdom of Cambodia, must take responsibility to implement this royal decree from the day of signature," the king wrote.
Dina, who had served as the Cambodian ambassador to South Korea for 25 months, was arrested by the country's Anti-Corruption Unit (ACU) in April 2016 following a raft of complaints against the former envoy.
At that time, the ACU announced that an investigation had found that Dina had 7.2 million U.S. dollars in cash, up from 4.2 million U.S. dollars when his ambassadorial appointment began in Feb. 2014. Also, the former ambassador owned 12.7 kilograms of gold worth about 500,000 U.S. dollars and several houses and pieces of land.
The ACU said Dina had embezzled 116,995 U.S. dollars from selling visa stickers and withdrew more than 180,000 U.S. dollars from the embassy's administrative budget for informal salary expenses.
In December 2016, the Phnom Penh Municipal Court sentenced him to five years in prison for abuse of power and embezzlement. Enditem