About 14,000 migrant workers in Battambang cleared of COVID-19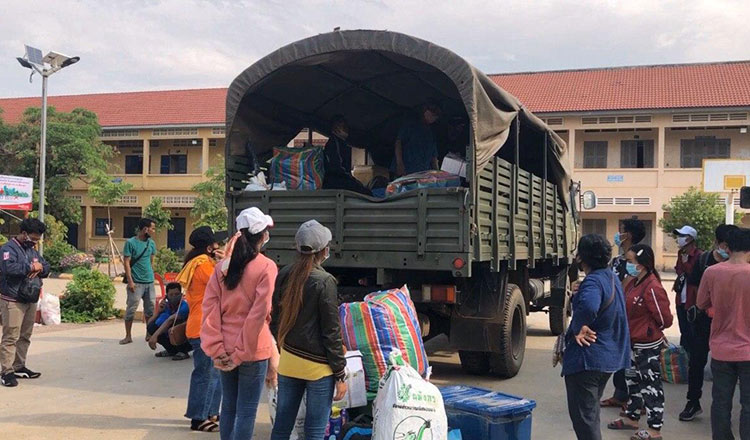 About 14,000 migrant workers under quarantine in Battambang province were cleared of the coronavirus, with another 1,000 under self-quarantine, said Provincial Governor Nguon Ratanak.
Speaking at press organised by the Royal Government Spokesperson Unit today, Mr Ratanak said the provincial authorities have recorded 15,000 migrant workers who recently returned from Thailand.
He said more than 10,000 migrant workers in the province tested negative for COVID-19.
"About 14,000 of them have already gone through the quarantine period with negative results," he said, adding that the authorities continue to monitor 1,000 other workers.
He said Battambang province recorded a total of eight COVID-19 patients who had recently recovered.
According to the Interior Ministry, more than 90,000 migrant workers recently returned from Thailand during the Khmer New Year holidays. They are now unable to go back to their jobs due to Thailand's ongoing lockdown.
Credited: Khmer Times