PSE helps the impoverished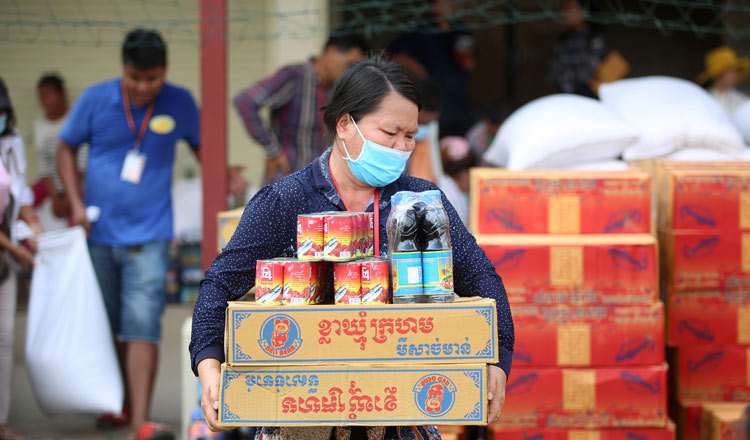 POUR UN SOURIRE D'ENFANT (PSE) was established in 1996 in Phnom Penh by the late Christian des Pallieres and his wife Marie-France des Pallieres who were on a humanitarian mission in Cambodia.
The couple rallied a network of volunteers and sponsors to respond to a simple request by impoverished children they met: "to eat one meal a day and to go to school."
Since then, PSE has been on a mission to guide underprivileged children towards education and professional training for them to lead a socially fulfilled life and to eradicate poverty.
Recently, the NGO embarked on a food aid programme to help the poor and families whose children it is supporting.
The families included those whose finances have been affected by the coronavirus pandemic.
The first donation drive was carried out on March 20, when it provided aid to 806 families in the capital. Another was held on April 2 to support 1,025 families.
On Friday, PSE extended the aid to 1,655 beneficiaries. The families were seen queueing up at the NGO's premises in Phnom Penh to receive the donations.
Most of the families came from different walks of life. Some were scavengers with most of them being former daily wage earners who lost their jobs because of the pandemic.
One of the beneficiaries who only gave her name as Sophea said: "I worked in a garment factory and earned about $200 a month. I have three children. Two of them are studying in special classes organised by PSE. I am a widow who is now jobless and have no means of earning a living to feed myself and my children."
At the event on Friday, PSE donated 9,930 bottles of soy sauce, 49,650 tines of canned fish, 3,310 boxes of noodles, and 45 tonnes of rice to the beneficiaries.
Each family received six bottles of soy sauce, two boxes of noodles, with 100 packets inside each, 30 cans of sardines cans or fish and quantities of rice depending upon the poverty level and number of family members.
The coronavirus is impacting a devastating effect on the most vulnerable in society. As businesses in Cambodia have been hit hard, workers paid hourly and widows like Sophea, who were already struggling to make ends meet, are the most heavily affected. Now, even their minimum income is gone.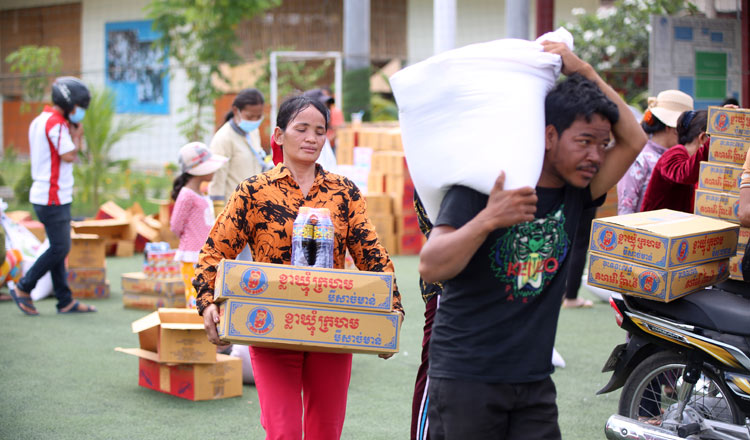 Credited: Khmer Times