Concern mounts as cluster infections remain on the horizon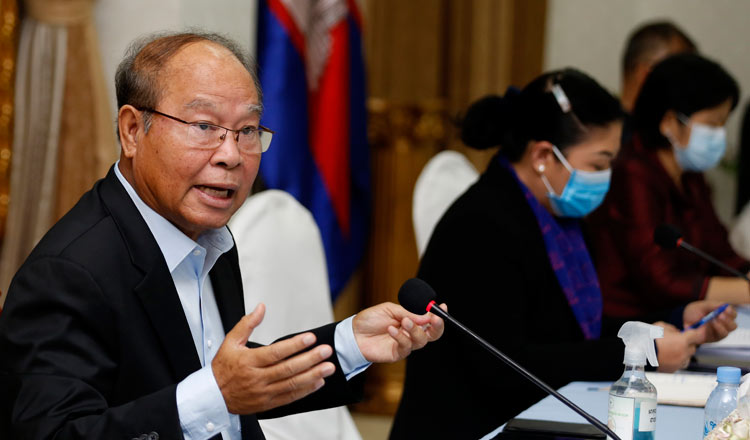 The Health Ministry yesterday expressed concerns toward possible cluster infections following the growing number of COVID-19 cases in the Kingdom.
Speaking at a press conference at the ministry yesterday, Health Minister Mam Bun Heng said the Kingdom remains at risk for widespread community transmission of the virus. In light of this, he called on the public to take extra precautions by practicing social distancing and refraining from attending gatherings during the Khmer New Year.
"Results from tests conducted by the Pasteur Institute show no new positive cases and no new recoveries today," said Mr. Bun Heng, adding the ministry is working to contain the virus from spreading into communities. At present, COVID-19 cases in the Kingdom stand at 122, with 77 recoveries.
Ly Sovann, director of the Communicable Disease Control Department, said yesterday a total of 266 people remain under quarantine in health facilities in the Kingdom, including 86 people who are at high risk of infection.
Health Ministry spokeswoman Or Vandine said the public should adhere to preventative guidelines issued by the ministry, noting: "Communities are now vulnerable to infection as we have found some foreign nationals who have been in contact with the locals to be carriers of the coronavirus."
"Previously, we have only detected imported cases but now we have also found domestic ones. If the virus continues to spread, cluster infections might ensue," she said.
The concerns follow the diagnosis of COVID-19 on a foreign couple, Vietnamese and Chinese, who were in Phnom Penh recently. The Chinese national has since left for China while his Vietnamese partner receives treatment at Chak Angkre Krom health center in the capital. Ms. Vandine said officials have tracked 154 people who had been in contact with the couple, 42 of whom are at high risk of being infectious.
Meanwhile, WHO country representative Li Ailan said yesterday the WHO had been apprised of the first case of COVID-19 relapse in the country and expressed concern for the Kingdom.
"It is very rare for a recovered patient to once again test positive for the virus after testing negative twice. Why and how this happened, we have yet to find out. In the meantime, the WHO encourages all countries, including Cambodia, to collect more data regarding this," said Ms. Li.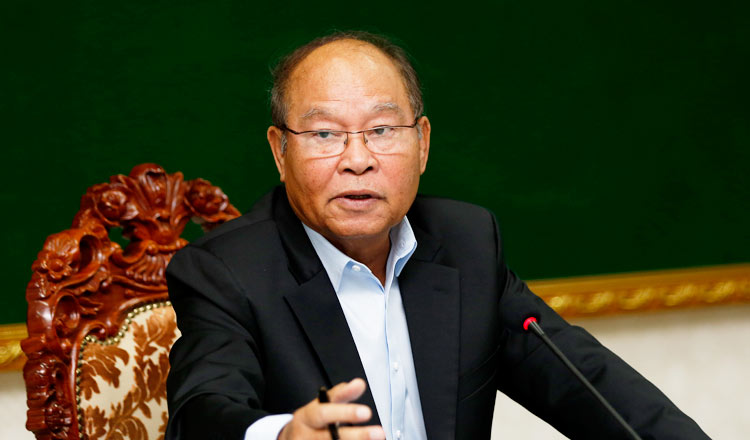 While she commended the government's response toward the pandemic, Ms. Li acknowledged major concerns the health crisis still poses: "The first concern is the rate by which the virus is spreading. Our second concern is determining how long the pandemic will last. Lastly, we have to consider the increasing demand for health facilities and healthcare workers."
"We are worried about widespread community transmission. Though we are glad for the efforts the government has expended so far, we have to do more," she said.
The WHO, in collaboration with the Cambodian government, has identified three main priorities in the fight against COVID-19. Among these are the enforcement of travel restrictions including warnings against inter-provincial travel, continued observance of social distancing and self-quarantine and emergency response preparedness toward a community outbreak. Khmer Times