Royal Ploughing Ceremony cancelled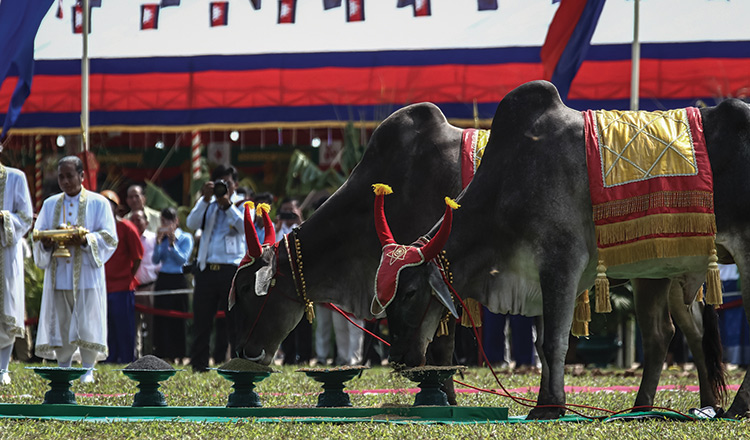 The Royal Ploughing Ceremony that was set to be held on May 10 in Kampong Thom province this year has been cancelled, according to the National Committee for Organising National and International Festivals.
In a letter sent to Prime Minister Hun Sen to request for the ceremony's, the ongoing COVID-10 pandemic was stated as the main reason for this cancellation.
"His Majesty King Norodom Sihamoni has understood the impact of Covid-19 that is spreading over the globe, including Cambodia. Following His Majesty's advice, I would like to request for the cancellation of the Royal Ploughing Ceremony in 2020," wrote Kong Sam Ol, Royal Palace Minister.
The Royal Ploughing Ceremony is an annual traditional ceremony held to predict the yields of crops through royal oxen. The ceremony is traditionally presided by the King or royally designated officials and many high-ranking officials in the Kingdom, along with hundreds of performing artists gather.
Credited: Khmer Times