Tourism Accommodation Registration System launched to prevent COVID-19 spread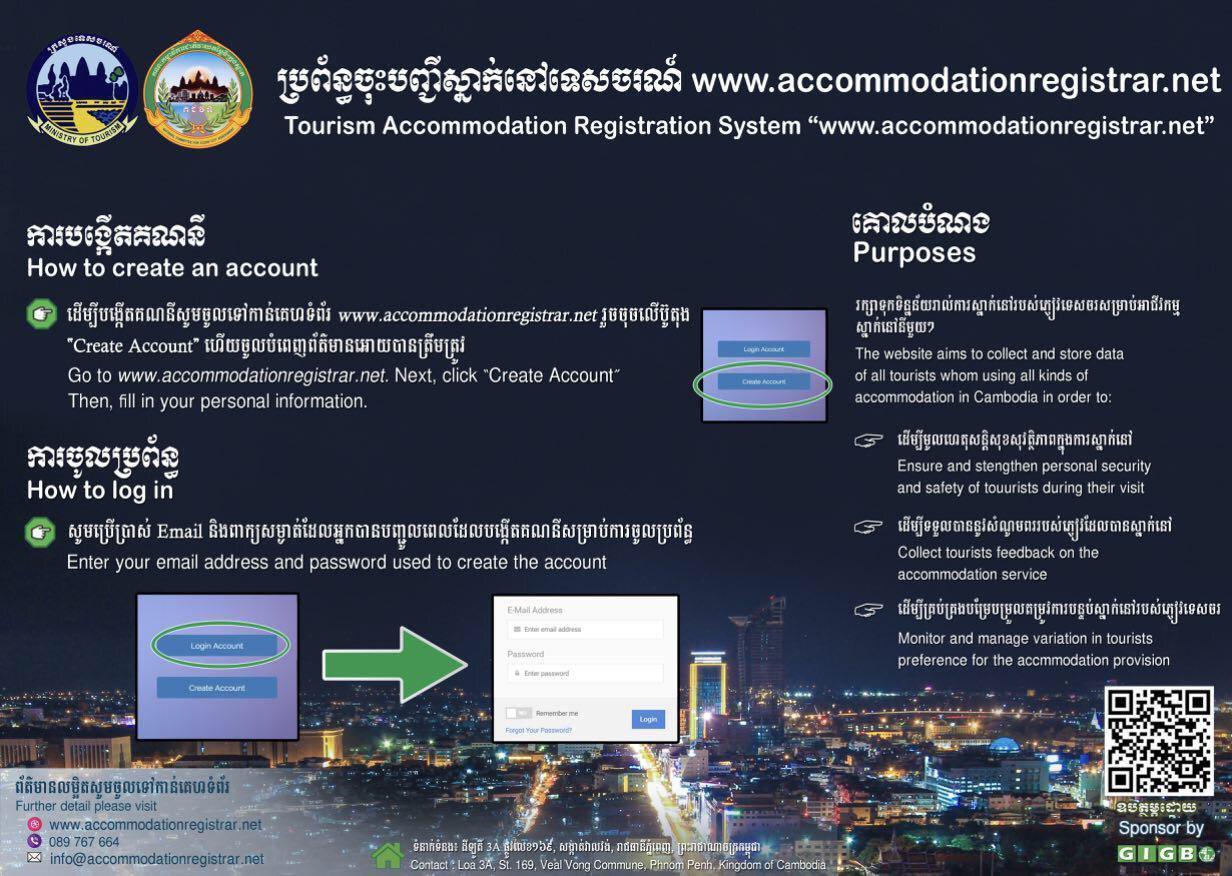 Ministry of Tourism launches an online system of tourist accommodation management for all hotels and guesthouses to better prevent the epidemic of Covid-19.
The move was announced in the ministry's press release issued yesterday, encouraging owners of hotels and guesthouses to carry out their obligation to ensure proper registration.
The online log for accommodation of tourists is available at www.accommodationregistrar.net.
The system will enable the ministry to register the attendance of national and international tourists staying at hotels and guesthouses to competent authorities so that they could monitor or take timely actions for any suspicion of Covid-19 contraction.