Letter of Editor: "Mr. Hun Sen is Quieter, Kem Sokha is Slowly Dying and Sam Rainsy Completely Has no Value!"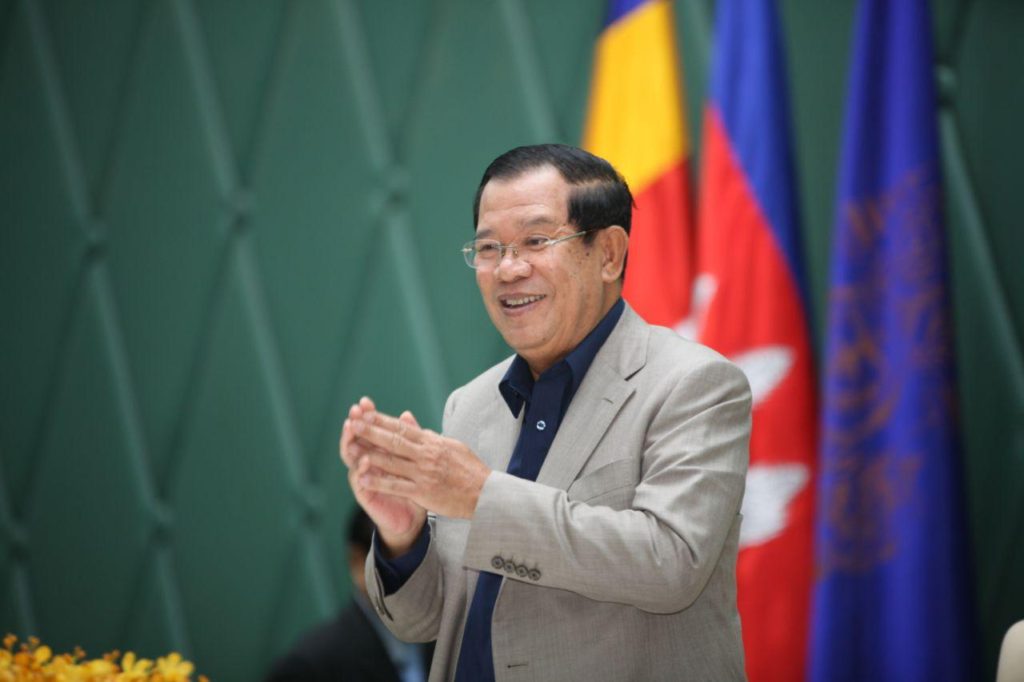 Recently, I noticed that Prime Minister Hun Sen had been silent. He didn't talk or write anything related to politics or even talk about the name of Sam Rainsy and Kem Sokha directly or indirectly. The Prime Minister's silence on this matter because he thinks the two politicians are not worth the price to talk anymore. That is why he took the time to think about other things that would be more useful, such as solving problems for citizens, officials, the armed forces, traffic issues, or considering national economic development plans and security for the people in the coming Khmer New Year, particularly, to monitor and administer various preventive measures against the Coronavirus. And I also noticed that if there was some time left from his duty, Mr. Hun Sen would use that time playing sports for better health.
As the strong man of Cambodia with pretty much experience, he knows how to allocate time, what and when to do, and what and when to say. Especially, he knows that keeping quiet is the key to success. So the calmness of Hun Sen's politics is not a coincidence because he sees the situation as totally worthless in terms of political time, particularly of his crumbling opponents. In such a situation, Mr. Hun Sen's strategy I have ever noticed is that "leave the enemy or opponent weak but not death, or weak before death."
Instead, it is time to think about bigger strategies and policies for the nation and the people, especially as the world is now worrying about the new virus outbreak. So the politics of some leaders that are not worth it has become a waste in the trash can. Especially since 9/11/2019, and everything has come as predicted—the politician Mr. Kem. Sokha, nicknamed "head or toe can't reach the sky nor ground", has been disbanded from the Cambodian political arena.
Since Mr. Hun Sen is in silence, Mr. Sokha is lining up to stand trial in court for a "traitor with foreign countries" or "treason" case. The case is pushing Mr. Sokha's to the dead end every day. He got into this trouble due to the fact that the plaintiffs' lawyers have sufficient evidence to impose the burden. Moreover, in addition to the evidence that the plaintiff's lawyer had in his possession, Mr. Sokha himself suddenly demanded that the court screen that more than one hour of video which he felt was an excuse to dismiss; however, on the contrary to his expectation, the plaintiff's lawyer viewed the video as valuable in stating that the evidence that the plaintiff's lawyer had submitted to the court was substantially and exactly the part that was contained in the video of Mr. Sokha evidence with no distortion. Therefore, the plaintiffs' lawyers have considered the evidence presented by Mr. Sokha to be solely against Mr. Sokha himself.
In addition, Mr. Sokha's is struggling to get rid of himself from the court, Sam Rainsy testified about Kem Sokha's involvement. Sam Rainsy declared himself and Mr. Sokha involve in the conspiracy to overthrow the government that came out of the election. Sam Rainsy posted on his official Facebook page a series of letters and pictures stating that he himself, as well as Kem Sokha, was deeply involved in the treasonous plot to organize the revolution in order to overthrow the government. Sam Rainsy's confession is seen as a clear intention to impose more blame on Mr. Sokha in the ambition of regaining his power in the party.
The evidence provided by Mr. Sam Rainsy has been gratefully acknowledged by the Plaintiff's lawyers in order to impose an additional burden on Mr. Sokha. Because of the additional evidence, which has made Mr. Sokha's burden even heavier for his crime. Looking back at Sam Rainsy, since Mr. Hun Sen's stop talking about him directly or indirectly, the local and foreign media have stopped talking about his name as well. This situation has left Mr. Sam Rainsy completely out of Cambodian politics. Realizing that he was out of the debate because of his deceptive politics, Mr. Rainsy became anxious and wanted to get his name and voice back.
To reach his goal, Sam Rainsy had no choice but to use the only ever-repeated strategy of trying to get the attention back from Prime Minister Hun Sen. The last trick that Mr. Rainsy used is to post a picture with Mr. Hun Sen on Facebook, sometimes trying to shout out via RFA. But Sam Rainsy's efforts have been unsuccessful, despite the fact that Mr. Hun Sen is not interested at all. The silence action by Mr. Hun Sen is shown that Sam Rainsy is worthless in retaliation. I strongly believe to the action of Mr. Hun Sen is correct, because even the press and the general public, do not consider that politician, head or toe can't reach the sky nor ground, is worth to mention. In short, if Mr. Hun Sen became quieter, Mr. Sam Rainsy will burn Mr. Sokha to death despite the fact that Sam Rainsy wants to get back into politics and wants to seize power against Mr. Kem Sokha. If so, it may be that Mr. Rainsy has to wait eternally to be brought back into politics by Mr. Hun Sen.
By: អ្នកតាមដាននយោបាយតុកាហ្វេ