Solar lights campaign brightens village in Siem Reap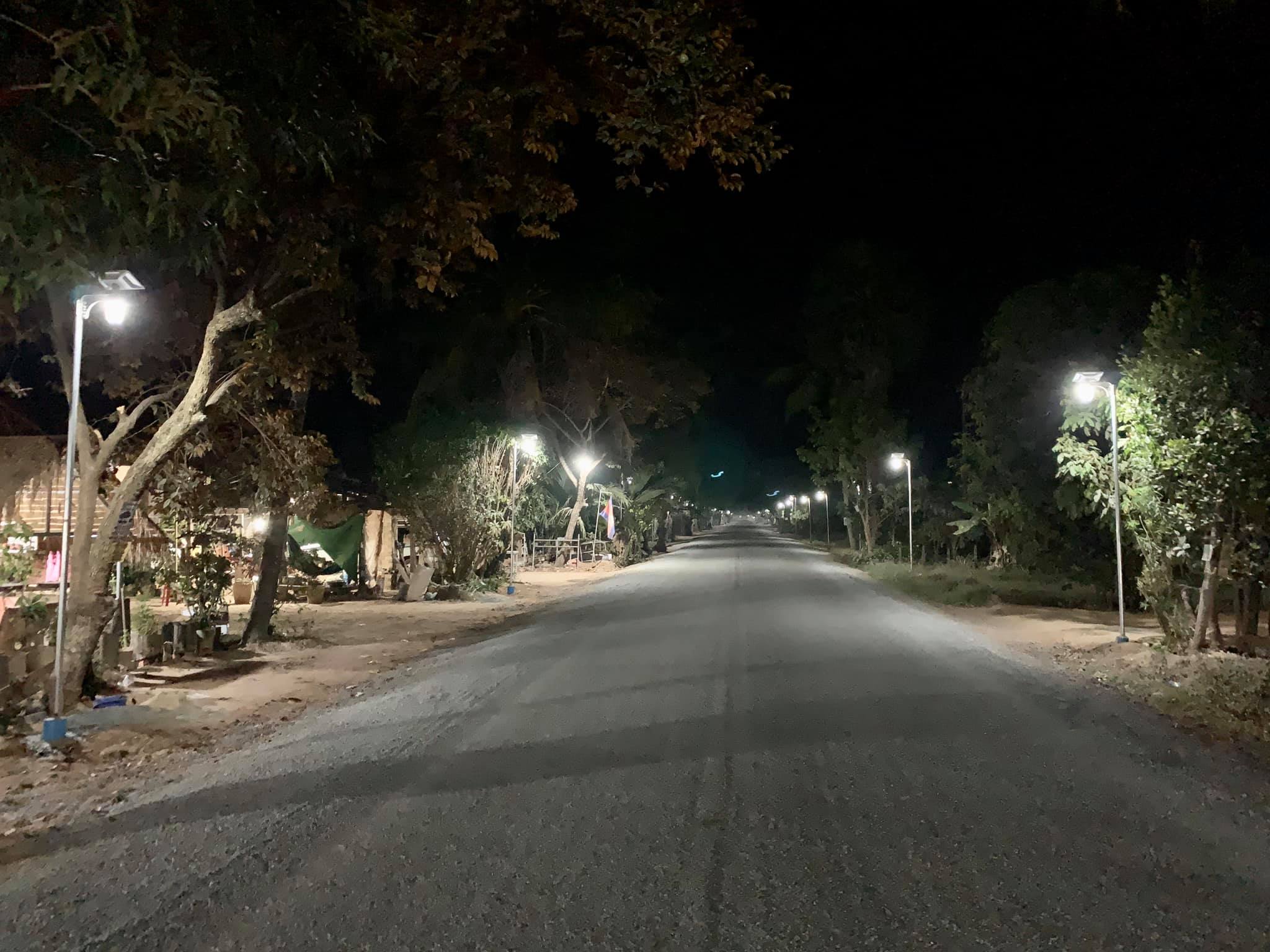 The 'one house, one light' campaign to install solar lights in villagers' houses in Siem Reap's Banteay Srei district is almost complete, district governor Khim Finan said on Monday.
Finan said the campaign in Preah Dak commune has led to solar lights being installed in 400 out of a total of 518 houses in Preah Dak village.
"By the end of this month, we will finish installing solar lights in the whole village. We are installing them village by village.
"We will install them in Rumchek commune next, which is the smallest commune in the district. We expect that the campaign will be completed by mid-2020," Finan said.
Preah Dak village is one of 36 in Banteay Srey district and was selected as the starting point of the campaign. Finan said the 'one village, one light' campaign would contribute to safety and security.
He said locals participated in the campaign, joining his team to install the light polls and clear space for solar panels to get enough sunlight. Some people even spent money to buy cement, gravel, and sand to build the base of the light polls, even though they did not have to do so.
"I thank Preah Dak villagers for their spirit to participate and better their living spaces. We surpassed our expectations.
"Now, students feel safe when they return from school in the evening and villagers can do their business longer than in the past, and some even want to start new night businesses," Finan said.
He said the campaign in Preah Dak village cost about $430,000, noting that by the time it reaches all other villages, 10,000 households will benefit.
Leok Von, Preah Dak village chief, said he was happy to have the solar lights in his village.
"Residents in my village are happy when the authority takes care of them. Villagers now come out of their homes in the evening and the village is active at night. I will protect this achievement," he said.
Villager Hem Tina said on his Facebook page that he appreciated the initiative and hopes the lights last a long time.
"The governor should create a team to look after them. The local authority should be tasked with caring for them," he said.
Source: The Phnom Penh Post