Jetro: Cambodia-Japan trade up 13%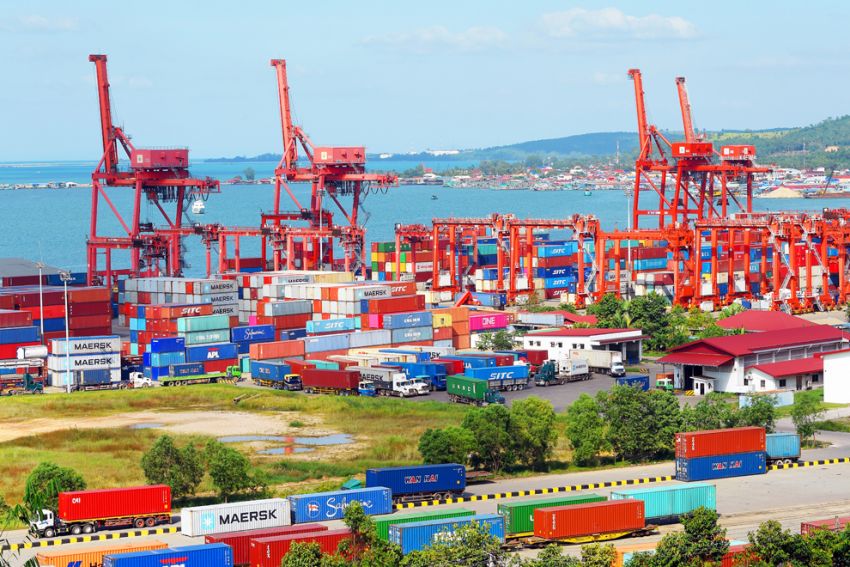 Trade between Cambodia and Japan increased by nearly 13 percent last year compared with 2018, the Japan External Trade Organisation (Jetro) said.
It said trade totaled $2.1 billion from January to November last year, a 12.95 percent increase compared with the same period in 2018 when trade hit $1.86 billion.
Goods exported from Cambodia to Japan were worth nearly $1.60 billion, up 7.7 percent from $1.48 billion in 2018. Imports from Japan were worth $502.88 million, up by 33.9 percent from $375.70 million.
Cambodia Chamber of Commerce vice-president Lim Heng said on Sunday that good relations between the countries have allowed trade to steadily grow.
"The growth of trade between Cambodia and Japan is strong," he said, noting trade volume will likely increase again in 2020.
Heng said Cambodia mostly exported garments, footwear, electronics and bicycles to Japan.
He said more Japanese investors are also turning to the Kingdom, especially within the Phnom Penh Special Economic Zone and in Koh Kong province.
On Friday, while attending the inauguration of the Toyota Cambodia headquarters, Minister of Commerce Pan Sorasak also noted an increase in Japanese investment.
He said from 1994 to the first quarter of last year, the Council for the Development of Cambodia approved 137 projects being carried out by Japanese companies with a total capital investment of about $2.5 billion.
A report from the National Bank of Cambodia said in the first nine months of last year, Japanese-owned companies accounted for eight percent of exports to the international market from the Kingdom.
Phnom Penh Post